Our minister and staff and here to help you.  If you wish to contact us, the main church office can be reached by phone at 905-475-6233 or you can email us at office@upc.community.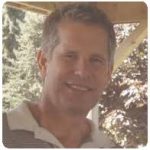 Marty Molengraaf, Minister
Marty is a leader committed to helping the church reach out into the community with a message of love, care, compassion and full inclusion.  He has spent 30 years in ministry and has recognized that the simple message of loving our neighbours is the heart and soul of the gospel.  Marty is married to Barb and they have two daughters, two sons in law and two grandchildren.  It's the grandchildren who have captured his heart.  But don't tell his daughters that!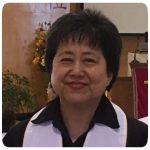 Grace Chan, Minister, Mandarin Community
Grace is an extremely competent leader for the surrounding Chinese community helping them to experience a sense of welcome and hospitality and when appropriate, helping them to explore spirituality from a Christian perspective.  She is central to our various community events and projects and also leads in worship on Sunday morning at 9:30 am in Mandarin.  Grace welcomes all to join her.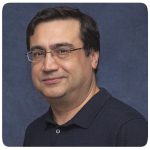 Rachad Feiz, Music Director
Music is Rachad's life.  He brings a robust training in classical music and a gifted talent for the piano.  Every Sunday he shares leadership with the choir in Sunday worship.  He has a special talent for choosing music and words that reflect the topics and mood of the worship services. Rachad has a great sense of humour coupled with his wonderful sense of presence.  We are fortunate to have him as our musical director.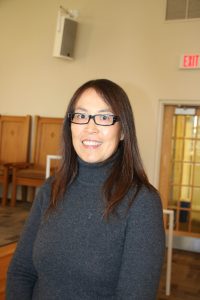 Julie Swei, Church Administrator
Julie is the first person you'll see when you come into the building on any weekday.  She will always try to make you feel welcomed and will answer any questions you may have or point you in the right direction.  Julie takes care of the day-to-day operations and communications.  She is also an important support to our minister, Marty and to the people of the congregation.  Julie brings a sincere and caring perspective to the work she does on behalf of UPC.