UPC WORSHIP – ONLINE SERVICE THROUGH ZOOM
During this physical isolation time, it is important that we stay connected, connected to our friends, connected to God and His teaching. Let our faith replace our fear, let our prayers replace our worries.
Sunday Worship at 11 am:
https://zoom.us/j/97205151886?pwd=enVKZWMrREM3WCtVN0pxSjJwSmtLUT09
Meeting ID: 97205151886 Passcode: 221044
To join by phone without internet access, call +1 647 558 0588 (enter # as the participant number)
Serving our members and our community through the Covid 19 pandemic
UPC Community Church, like many churches and other organizations, is faced with the uncertainties of the COVID-19 pandemic. We continue to monitor health authorities' advice to ensure our facilities and operations provide a safe environment for people.
To that end, it is with sadness that we have suspended worship services. As well, our church building is currently closed to all normal activities and the timing of our reopening is uncertain. We do this out of care and concern for our community.
Our minister, Marty, with the help of other leaders within the congregation, is currently working on alternatives that we can provide in the interim to keep people connected. This will include streaming of Sunday worship services. If you would like to receive further information on this please email us at office@upc.community
Our prayers are with our community, health professionals, support workers, those keeping our stores open and stocked, those keeping our infrastructure working and those in authority as they seek to find ways to mitigate this pandemic.
Please follow the advice offered by our Public Health Officials and if you develop symptoms of COVID-19, self quarantine and contact your local health authorities.
May God bless you and keep you.
Let's meet this challenge together in the best spirit of compassion for others, patience, and above all, an unfailing effort to seek truth, facts and knowledge as opposed to conjecture, speculation and panic.
Facts not fear. Clean hands. Open hearts.
Please stay safe and follow all precautions of our health authorities. God bless!
Latest News – UPC has entered into a rental agreement with the Celebration Presbyterian Church. Learn more about this important development by clicking here.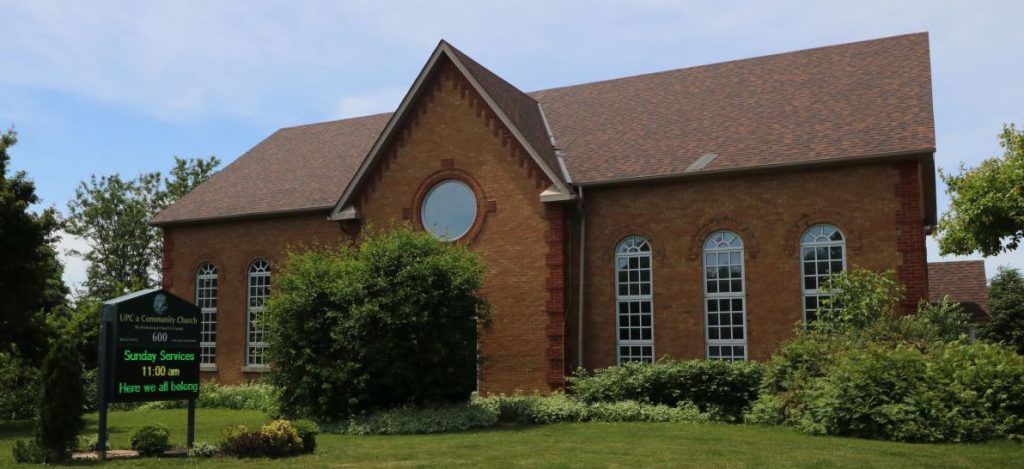 A warm invitation to join together here at Unionville Presbyterian Church, a community church.
We are Christian. We are drawn to the life and teachings of Jesus. We try to be a community following Jesus in the way of Love, and through Love we see and experience God.
At UPC community church, we lean into the idea that faith in God leads us to be more human, move loving and more caring towards each other. Through our faith, we want to be better human beings – at peace with ourselves, with others, with the created world around, and with God.