Unionville Community Church, fondly known as UPC, is a congregation that worships in the heart of a Unionville residential area and celebrated its thirtieth anniversary in 2014.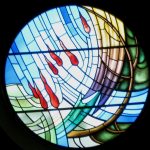 As the demographics of the community have changed, so UPC has moved with the times. We are pleased to have welcomed Reverend Grace Chan who is leading a Mandarin ministry since 2017.
We are also focusing a lot of energy on our seniors ministry, offering support and encouragement in many ways.
"THE VITALITY OF OUR FAITH"
A Statement of Purpose
Our Identity:
We are a community of people bound together by belief in Jesus Christ as Lord and Saviour. We are a family people who embrace a fully inclusive community regardless of race, gender or sexual orientation. We are all equal in God's eyes.
Our Vision:
We accept that as people gifted by God's grace we have special responsibilities. We will use our many resources to ensure that the varied needs of our people are met at all stages of life's journey. We will eagerly project ourselves, both in our home community and in our city as a focal point for spirituality, fellowship and care-giving. We will support the work of the Presbyterian Church in Canada, as it touches our country and our world. We will invite the community to share the good fortune of our fine facilities.
Our Commitment:
We know that when our vision is kept bright, everything is possible. As God's people, we will undertake to be biblically knowledgeable, faithful, innovative and committed in pursuit of our goals.