Unionville Community Church, fondly known as UPC, is a congregation in the heart of Unionville.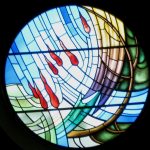 "THE VITALITY OF OUR FAITH"
A Statement of Purpose
Our Principles:
We are a progressive church. We don't assume to know everything there is to know about the Christian faith or the Bible, but we are deeply interested in Jesus. We see in Jesus light for the world, love for all people everywhere, and a peace that passes all understanding. We are an inclusive faith community celebrating the love of God as we as Christians experience it through Jesus Christ.
Our Vision:
We accept that as people gifted by God's grace we have special responsibilities. We will use our many resources to ensure that the varied needs of our people are met at all stages of life's journey. We will eagerly project ourselves, both in our home community and in our city as a focal point for spirituality, fellowship and care-giving. We will support the work of the Presbyterian Church in Canada, as it touches our country and our world. We will invite the community to share the good fortune of our fine facilities.
Our Commitment:
We know that when our vision is kept bright, everything is possible. As God's people, we will undertake to be biblically knowledgeable, faithful, innovative and committed in pursuit of our goals.
SILK – Our Values:
The SILK values reflects who we want to be as a church in the community of Unionville/Markham:
Service: serving each other and the community
Inclusion: recognizing that God's love is not confined, but is an unconditional love
Love: striving to demonstrate God's love in all we do
Kindness: it is in kindness towards each other and those we meet that the love takes root in all our lives