WEDNESDAY MORNING BIBLE STUDY &  LUNCH WITH THE MINISTER 

On Wednesdays, 11 am from September to June.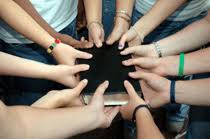 You are invited to come for Bible study with our minister.  Following Bible study,  those who wish to may bring a bag-lunch and stay on at noon for food and fellowship.
During the course of the year, Marty will also offer topical or book studies upon request.
All are welcome.  If you have any questions please speak give Rev. Marty, 905-475-6233.